Individual approach to every customer!
Where are your customers now?
New Technologies
are moving your cheese
.
Your markets may no longer be where you think they are. New real-time technologies are reaching your customers in new places, in new ways, with new messages.
Chuck Patton (Market Technologist)
Welcome note -- Do you know
who

your customers are now?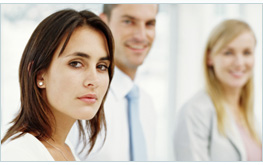 Welcome to Applied Market Solutions --
Your partner in finding and implementing radically new strategic technologies that will lead your company to new levels of profitability and protect your share of your markets in the future. Your customers may no longer be who you think they are or where you think they are. High income customers may be behind on their mortgage payments. Low income people may have adjusted to the new economy and have great credit ratings. Normal demographics no longer indicate the value of a potential customer. We can help you identify who your customers are now. We can also help you stay in touch with your customers on all levels -- interactively Chuck Patton
1-407-399-0826 Call for more information
Testimonials
Latest Company news
Featured solutions
LeisureLink's Rental Distribution

Mobius's CustomerCount
Vibes' StoreBuilder

LeisureLink's ARM